Capitol to Coast Relay • April 9
By Visit Tallahassee
6 People • 12 Legs • 76 Miles
All the Fun of Hood To Coast in
The charm, culture and nationally award-winning beauty of North Florida's Forgotten Coast region have continued to make it one of the Southeast United States' most popular vacation destinations and outdoor activity hotspots over the last 20 years.  The area's natural diversity and mild climate set the perfect stage for this flat and fast 84-mile run course and 27-mile walk course that will transport racers 120 years back in time traversing historic attractions, native forests, expansive bridges, coastal plains and timeless lighthouses – rewarding the weary with the white, sugar-sand beaches of St. George Island at it's finish.
DATE: April 9, 2022
RUN TEAM:
76 mile course (12 legs)
Teams of 4-6 participants
Registration Fee: $600/team
WALK TEAM:
27 mile course (4 legs)
Teams of 2-4 participants
Registration Fee: $200/team
RUCK TEAM:
27 mile course (4 legs)
Teams of 2-4 participants
Registration Fee: $200/team
(See below for more information on a Ruck Team)
How do we know our starting times?
The race times begin at approximately 4:00 am on the morning of the race and continue until approximately 6:45 am. Your team will be assigned a start time close to race day which can be found on your event page in the team clubhouse.
How do I know my team category?
The registration system will automatically place you in your team category based on the age and gender of each registered team member. When your entire team is registered, the accurate team category will show in your team clubhouse.
Are volunteers required for the one day relays?
No volunteers are required for the one day relays, just come out and have fun. If your team is interested in providing volunteers for exchanges or water stops, we would love to have them. Contact us at office@htcrelay.com.
What is a Ruck Team?
RUCK•ING [VERB] // Walking with a weighted rucksack (aka backpack). It implies action, energy, and purpose. Rucking requires strength, endurance, and character — and builds it, too.
To Learn More about Rucking please go here.
Questions?
Contact capitoltocoast@htcrelay.com or call 850-661-4256
The Double Tree By Hilton is the perfect place to stay while participating in the 2022 Capitol To Coast Relay. Set on a park-lined street, the downtown Tallahassee hotel is two blocks from the Florida State Capitol. Florida State University is one mile from the hotel, and Tallahassee Regional Airport is 15 minutes away via free shuttle. Every stay starts with a warm DoubleTree cookie, and perks include an outdoor pool, 24-hour fitness center, rooftop bar, and Jacob's on the Green and Starbucks coffee bar serving food and drink morning to night.
Use this booking link to receive a discounted rate during your stay.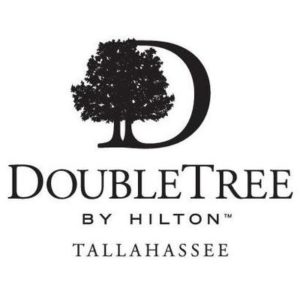 Most frequent questions and answers